KNOWLEDGE AND SKILLS ASSOCIATED WITH CATTLE BREEDING, AGRICULTURE AND GARDENING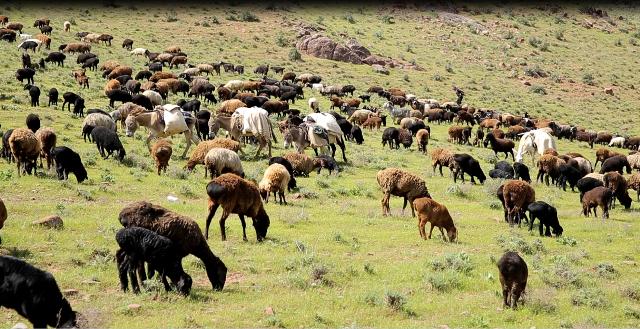 Domain: Knowledge and Practices concerning Nature and the Universe
Index Number: 04.04
Cattle breeding is one of the ancient activities dealt by Uzbeks. Even the holy book of Zoroastrianism, "Avesta", calls upon careful attitude towards cattle, in particular, in relation to horses, bovine animals, sheep and goats.
Cattle breeding was one of the main activities in mountainous, submontane and steppe areas of Uzbekistan. The essence of traditions and ceremonies, associated with cattle breeding and goals pursued by them, were always the same - they were aimed at breeding animals, protecting them from various diseases, predators and thieves, preventing their loss, etc.
In former times Uzbeks used two calendars. As such, agricultural year began from 22 March, while cattle breeding year – from 16 March. Every year, before putting cattle to mountain pasture, shepherds used to make a sacrifice to "holy" protector of shepherds, Chopon ota, and protector of cattle, Zangi ota. Indeed, it was believed among cattle breeders that each animal has its own protector, to which, once a year, a sacrifice needs to be made. Thus, the protector of sheep was Chopon ota, of bovine cattle – Zangi ota, of horses – Qambar ota, of goats –Chighat ota.
Among Uzbeks it was considered as a grievous sin to kick any type of domestic animal (be it horse or cow, be it sheep or camel). Moreover, there was a belief among Uzbeks of Khoresm, according to which it was even prohibited to throw the hair of camel under one's legs.
While primitive forms of early agriculture on the territory of Uzbekistan emerged in the late Stone Age, the emergence of irrigated agriculture dates back to the beginning of the II millenium B.C., and can be observed on the territory of Bactria (present-day Surkhandarya region).
Peculiar agricultural traditions and ceremonies evolved based on centuries-long agricultural experiences as well as methods, careful phenological observations.
Having passed successfully through frosty days and waited impatiently for warm spring days, farmers, gardeners and cattle breeders carefully prepared for large-scale agricultural works (i.e. prepared their ploughs, harrows and horses, repaired carts, made tools ready for usage). In addition, they organized a good care for oxen, which were considered the main work force used during ploughing. In this connection, there was a festivity called "Navrozi kishavorzon" ("Navruz of Farmers") in Bukhara during Middle Ages, during which farmers brought a team of oxen to fields and sowed seeds.
It bears mentioning that among Uzbeks of Andijan it was necessary to begin spring ploughing on Saturday, while among Uzbeks of Khoresm, it was good to begin ploughing and sowing on Monday and Wednesday (because it was believed that it would result in having rich harvest). In addition, there was a rule of ploughing. In accordance to it, during the day time ploughing was done in northward direction, and in the evening – in southward direction.
In the majority places of Uzbekistan, main irrigation ditches and canals (through which water flowed to the fields) were cleaned from dirt usually by means of hashar.
In the field of agriculture there were ceremonies as "qosh chiqarish", "shoh moylar", "qosh oshi", etc. For example, on the eve of completion of harvesting works, with involvement of khashar participants (who gathered for harvesting wheat) a special ceremony of "Oblo baraka" was organized. After harvesting was completed and wheat was gathered in heaps, a ceremony of "haqullo" was carried out.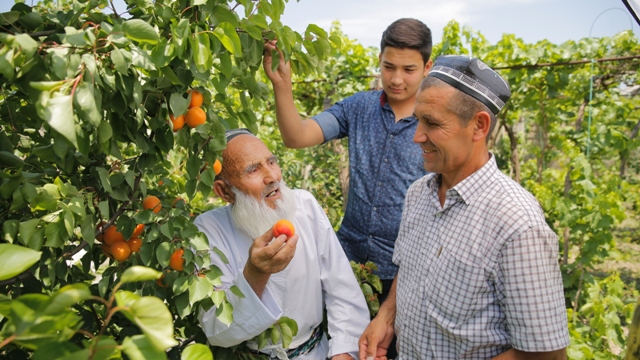 Uzbeks, besides being the owners of rich experience in agriculture, observed the traditions associated with the agriculture and gardening as well. For instance, it was a widely-spread tradition to plant a tree on the occasion of son's birth. Also, when a fertile tree withered, it was immediately cut down. This was done because there was a popular belief, according to which a withered tree wished death upon someone from among the members of the family of the house.